The Allen Clark Memorial Hill Climb — the annual grunt-fest that has fast become a rite of cycling passage in the Mad River Valley — is a grueling time trial that rises 1,600 vertical feet in 6.2 miles, from the intersection of Routes 100 and 17 to the top of Appalachian Gap.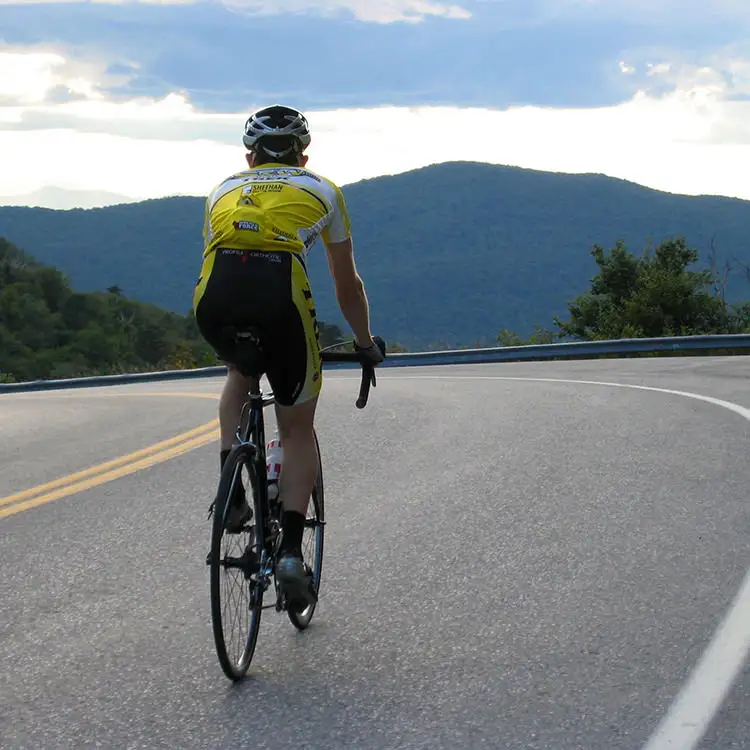 Start — 10 AM, Stark Mountain Bike Works, Route 100 & Route 17, Waitsfield, VT
Finish — Top of Appalachian Gap
Length: 6.2 miles
Vertical climb: 1,600 feet
Race format: Time trial, 30-second intervals
8 age categories, from 15 and under to 70 and over.
Registration fees: Adults – $50, Kids – $30, $10 surcharge per entry for race day registration.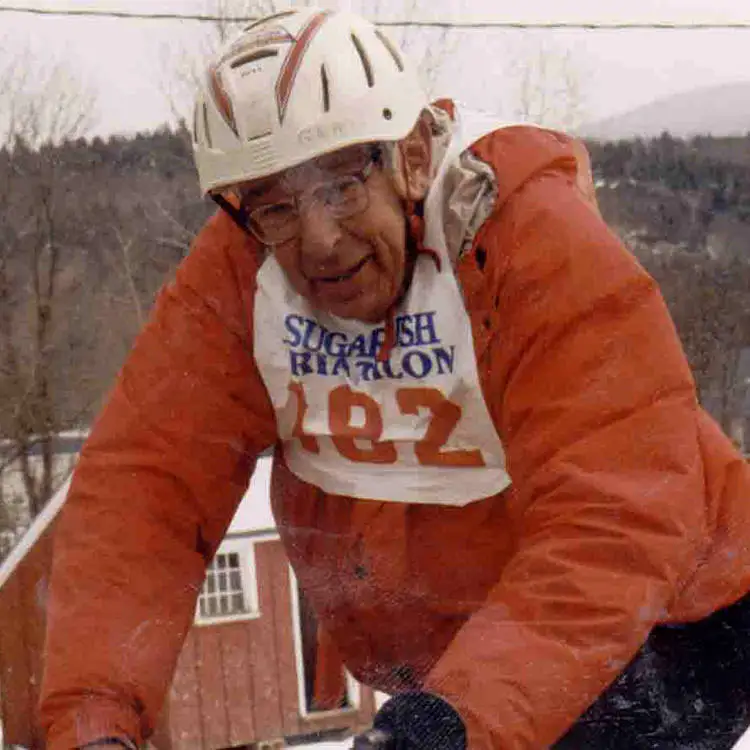 The event is named in honor of long-time Mad River Valley resident, Allen Clark. An avid cyclist who took up biking late in life, he rode 2,500-3,000 annually in Vermont. Allen especially loved the challenge of the Appalachian Gap. This event is a tribute to Allen's life and a fundraiser for Vermont Adaptive Ski & Sports, an organization that meant a great deal to him.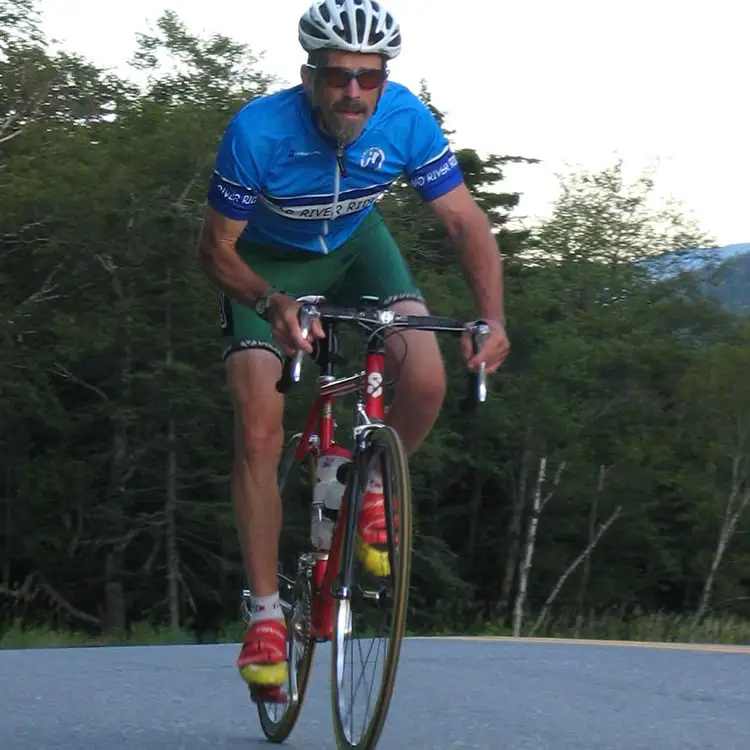 Best Times — Medals awarded to the top three men and women in age categories. Post-race shwag raffle.
New Records — A special prize of $100 cash will be awarded to any man or woman who can set a new course record. Current records: Phil Mason — 23:11.43, Marti Shea — 26:47.30.
Combined Events — Trophies will be awarded to the man and woman with the best combined times for the bike race and Saturday's Stark Mountain Hill Climb footrace.