A Note about Allen Clark, Cycling Enthusiast
— by Dave Knoop, long-time Mad River Valley Cyclist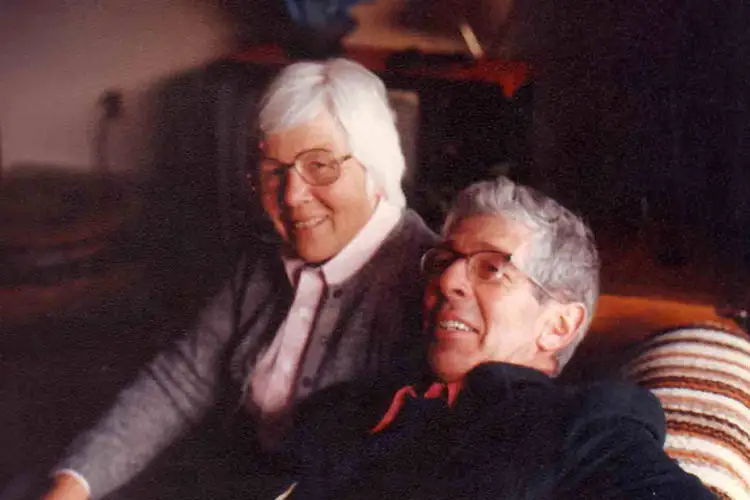 Allen had several bikes, each with a specific purpose. But his main touring bike was a Bianchi hybrid, which he would take on his favorite charity rides, like the MS 150. Once, while preparing for the MS 150, Allen inquired about possibly purchasing a lighter bike. As owner of the local bike shop at the time, I suggested we weigh his current bike for starters. When we put the Bianchi on our scale, the digital readout accelerated past 40 pounds before the plastic hook attaching the scale to the ceiling broke and the whole works crashed to the floor. We reattached the scale with a metal hook and Allen never bought a lighter bike.
Allen's winter bike, which he rode when the roads were snow covered, was a mechanic's nightmare. The corrosive road salt and the dissimilar metals used in the bike's construction insured that every nut, bolt, cable and chain on that bike was a complete and unworkable mess by springtime. No matter to Allen — he was no fan of more modern and reliable machines. We also modified the winter bike with special extra-low gearing for climbing hills. The reason: to carry Allen on his frequent rides up the App Gap in the summer months.
When I last saw Allen, he was quite ill and required assistance from the fenders of two parked cars to steady himself. Yet his passion for cycling was still as unwavering as ever. He wanted to be sure that his winter bike would be equipped with new tires featuring a specific tread pattern that he favored. He barely mentioned in passing that he was on his way to Massachusetts for treatment at the Dana-Farber Institute. Allen passed away not long after that meeting, but his great enthusiasm for the sport remains alive today in the hill climb that now bears his name.